'Soul to Sole' project is unfolding to the visitors at Croome Court at its best! I have visited Croome Court this week for the presentation of the research and project development to the Croome's volunteers. It was a great experience for me to talk about my work and the personal history of Fanny Ward, the housemaid at Victorian Croome Court. It was very interesting and inspirational to hear other artists (Di Cope and Jenni Schuett) talking about their chosen characters, methods they used in their work, experiences and challenges of the project.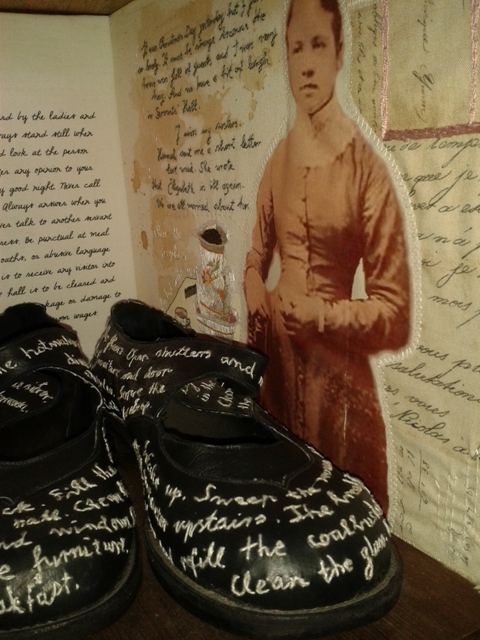 The installation itself looks already great even though it is still 'work in progress'. With added lights and sounds that follow visitor's steps, the installation becomes one of the major attractions of Croome Court. It is attractive, interactive and educational. It brings the history of the house to us, to 21st century in a very subtle and artistic way.
I am really glad to see my project done and set up. The shoes that shoemaker Maud van den Broecke made for me at Croome look great, and we did a good job on them. It is completely new experience for me and I am thankful for the opportunity to be the part of the project.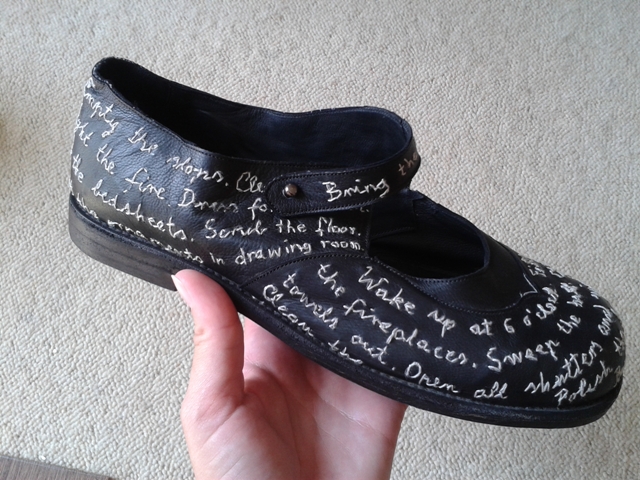 The artists created true stories of loss and survival. Some of them are very moving and they put light on the different times in Croome.  Croome Court has an amazing history. Built as the home for George William, 6th Earl of Coventry and passed to his descendants for around 350 years. It was then turned into an RAF base during WWII. 'St Joseph's Convent School for disadvantaged boys' in 1948 and UK headquarters of the Society for Krishna Consciousness in 1970s, until The National Trust acquired Croome Park in 1996.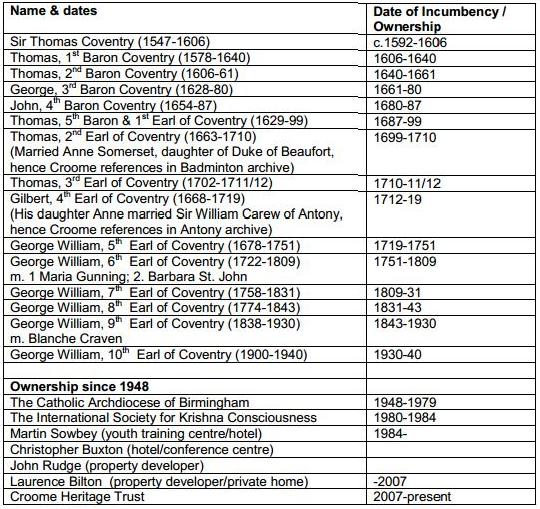 The people who made the history of the Croome came from all backgrounds of  society. So, in the humble schoolboys' shoe rack in the basement  we can find shoes of: Earl of Coventry, Lancelot 'Capability' Brown, Queen Charlotte (artist Di Cope), Eleanor Coade (artist Denise Stanton), Maria Gunning (artist Aida Kuliesyte), Barbara St John, housemaids Sarah Gellert and Fanny Ward (artists Jenni Schuett and Tamara Jelaca), RAF woman Wendy Hogarth (artist Lisa Sheppy), a little boy Michael McDonald, son of RAF member (artist Susan Truseler), the nun with one leg (artist Rebecca Key) and many more.
Here are some of the final artworks.
Artists (clockwise):  Susan Truseler, Jon Wilkes, ?, Lisa Sheppy