The third Summer Exhibition is opened at Artrix Arts Centre in Bromsgrove. The exhibition is stretching on all three floors of the gallery with a fantastic display of 47 artworks from 29 artists working across Worcestershire and West Midlands. This year, the selection and planning was in the hands of Young Curators from North Bromsgrove High School.
Their choice of contemporary paintings, photography, digital art, prints and objects shows clearly their art knowledge and the well-thought concept that brings together diversity of artists and art styles. The students also have a selection of their own art, which forms an exhibition in the Vestibule Gallery (on 3rd floor). My ink and charcoal portrait 'Rebel' is exhibited on the third floor and I am very glad to take a part in this exhibition for the second time.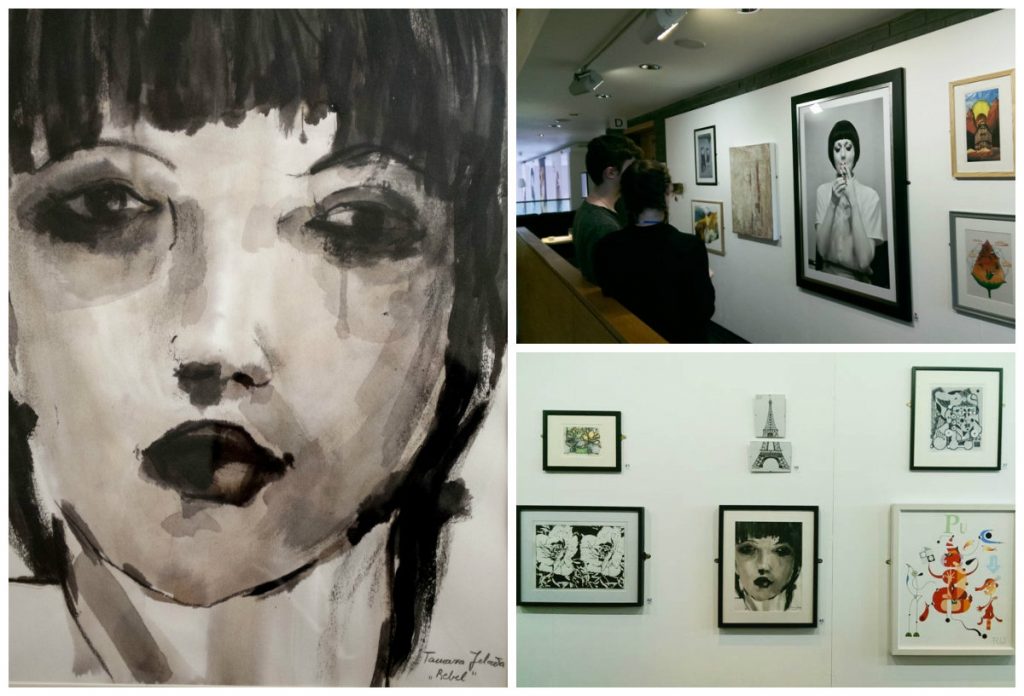 The exhibition will be open from Wednesday 13th July until Sunday 14th August 2016. Admission is free and is open 10am-4pm Monday-Saturday and on performance evenings. The guide booklet is available at the box office (50p).