On Saturday, 27th June, we had some action in the town. At 6 am I have joined a group of women on the Victoria Square and we started to – bomb it. As we are peaceful bunch, bombs are made of yarns, knitted, crocheted or pompomed (I think I just made up the word!). The project was led by Helen Karakashian, president of the Rotary Club of Droitwich Spa and ran in conjunction with Droitwich Arts Network (DAN),  SPArkles WI, Planet Droitwich, Droitwich Spa and Rural Council for Voluntary Service and local traders.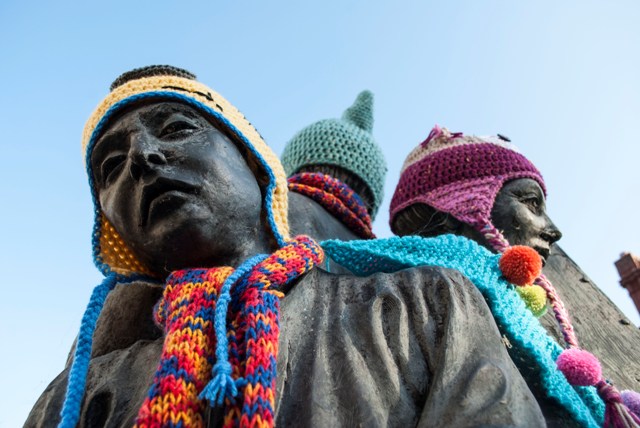 The miles of wool yarn is used to cover every single bench and seat, lamp post, bus stop and planter. Salt workers get the wooly hats, as well as the letter box. The yarn bombing included 86 pom poms, 20metres of bunting, 39 metres of knitted chains and over 300 metres of knitting, together with spiders webs, little people, ladybirds and flowers.

The official opening was at 11am with town Crier Edgar Harwood advertised the event throughout the town ready for the grand reveal at when Coun Bob Brookes cut the ribbon.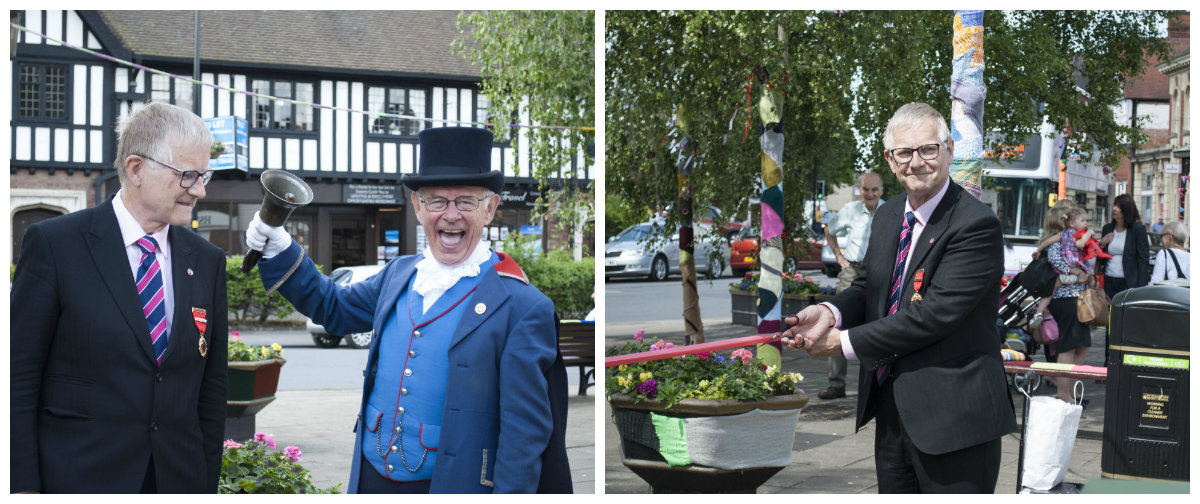 This was such a brilliant opportunity to bring some colours to the town and people love it. Kids posed next to 'knitted' bicycles, as 2 of them were covered with knitting too. Little knitted family was arranged in the bus stop (they waiting for the next 144 perhaps). I crocheted a few book covers for the books that were kind donation of Planet Droitwich – Books for Free and books were left on the benches.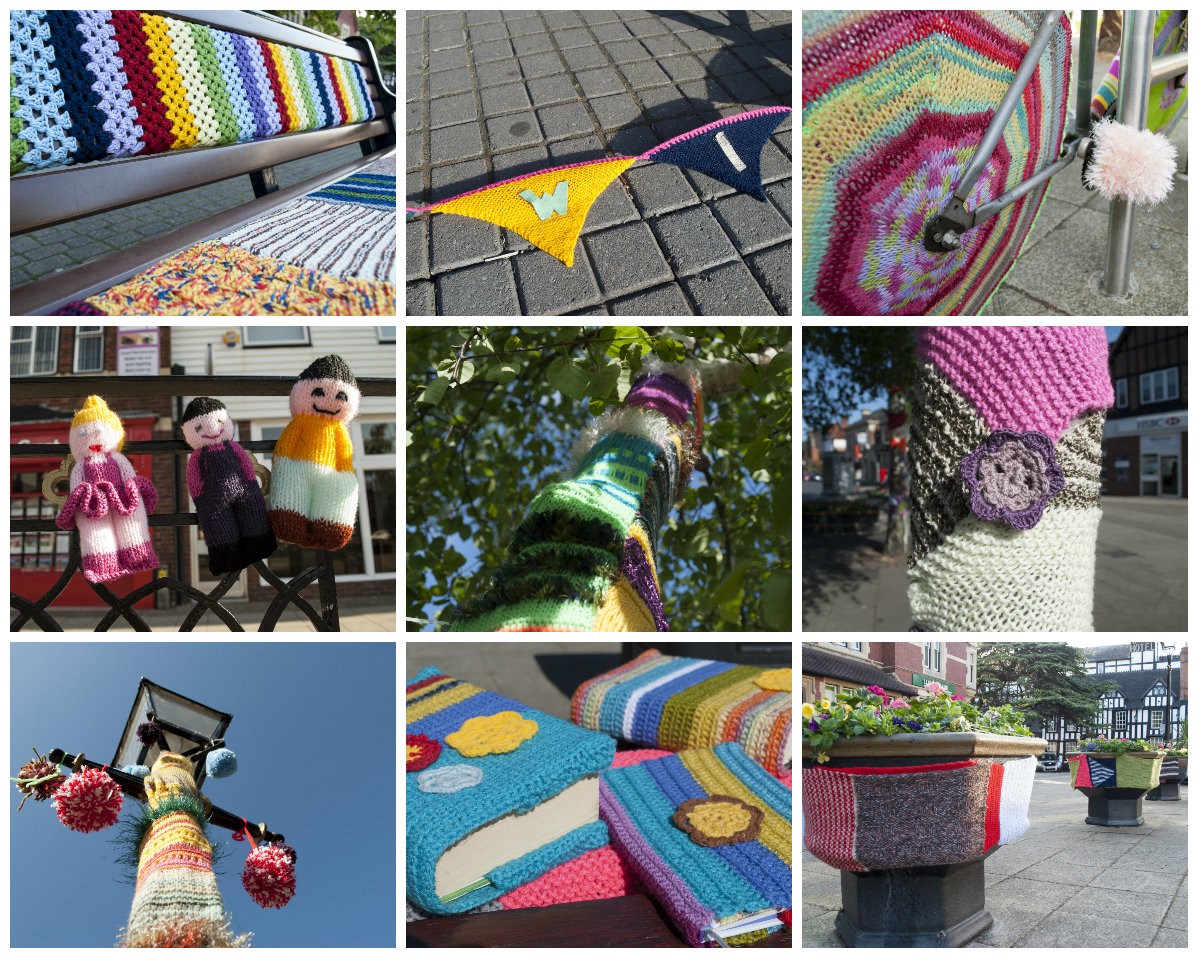 This project was organised to raise funds for Brain Tumour Research and then blankets will be made for the homeless at Maggs in Worcester. So far is collected over £760 and for donations please visit www.justgiving.com/Helen-Karakashian.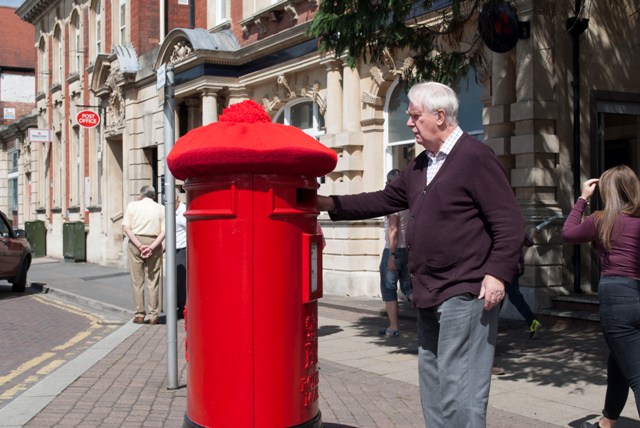 Droitwich Spa Yarn Bombing is part of Summer Festival and The knitting so far resists both rain and sun, and can be seen until 11th July.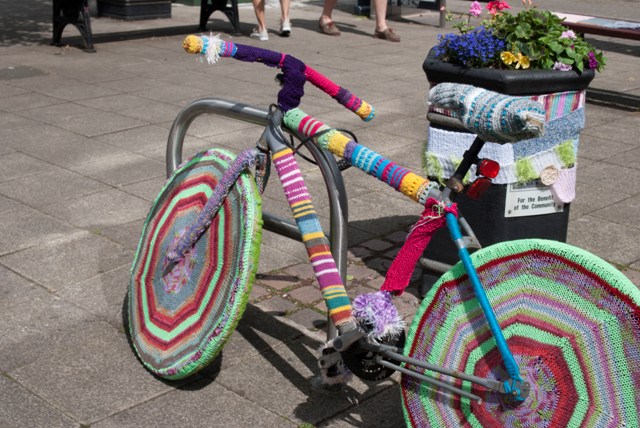 Helen said one lady commented she had only seen yarn bombing in magazines and never expected to see it in Droitwich and an elderly man added he was delighted to have a soft seat to sit on where a bench had been bombed.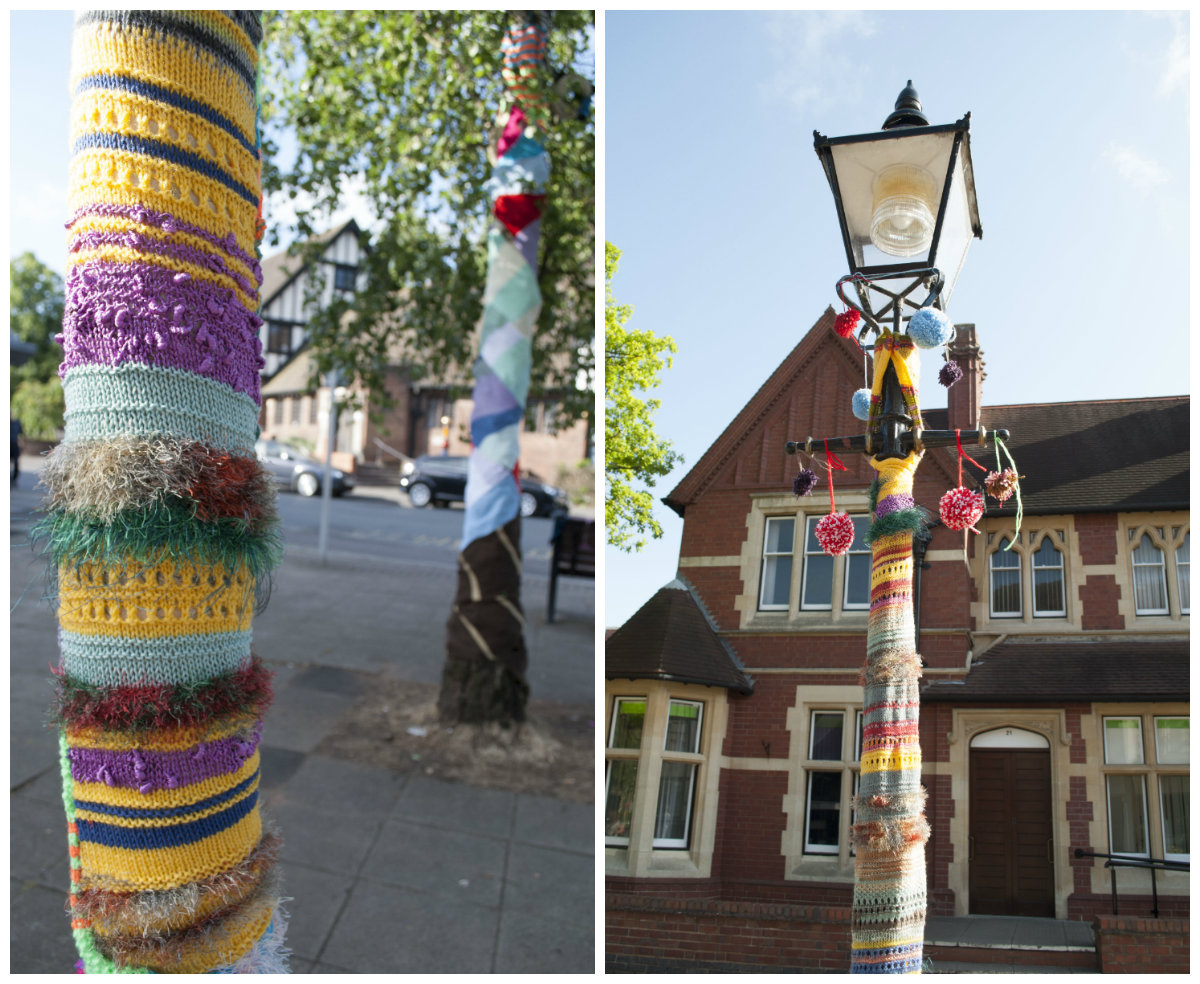 I have really enjoyed to be part of this project, that brins so much positive energy and fun to the town. I can say it was the great success and hope it will happen the next year too.

Links:
Planet Droitwich Facebook page