I was very excited about the trip to Bath despite torrential rain when I desperately needed some sun. That Saturday offered me a good mix of Georgian architecture, Jane Austin literary world and contemporary visual arts at Fringe Arts Festival.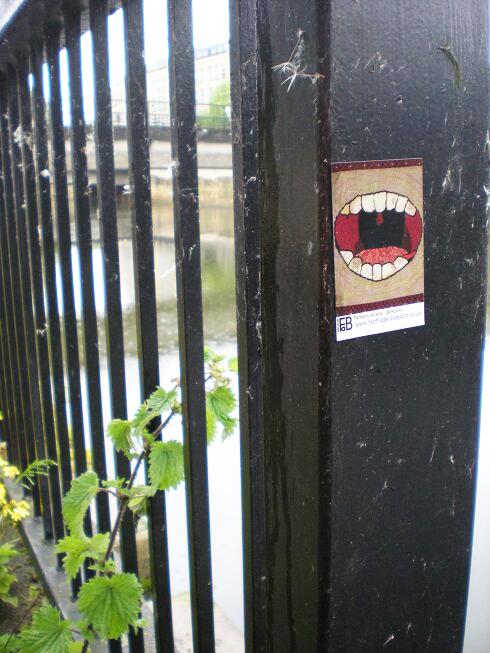 One of my works on the streets of Bath
Fab Fridge Street Art is organised by CollectConnect art group. It is open/public/free exhibition of artist's works printed on the fridge magnets (5cm x 6.7cm). The magnets were exhibited on the streets of Bath free to watch and free to take home. There were more than 100 artists, both amateurs and well established, from around the world, with over 320 magnets.
Alban Low, an artist and art organiser, said: "The breadth of work is amazing. We have sculptors, painters, photographers and a new brand of digital artists coming through." *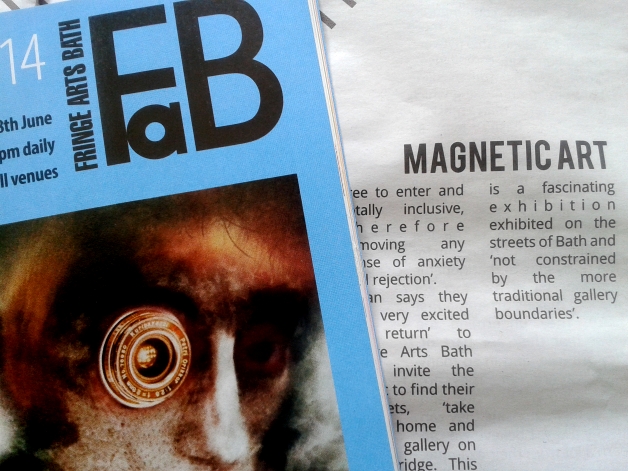 CollectConnect was previously working with people that were recovering from or experiencing Mental Health problems. Alban says about this experience: "The magnet exhibition ethos is that they are free to enter and totally inclusive, therefore removing any sense of anxiety and rejection." **
I loved the idea from the start. Actually, I love to see that the art is open to everyone and anyone. I love to see that the art is not the subject of competition and judging. I love to think that art is for all of us to enjoy and took a part in its creation.
I had a similar idea 10 years ago, when I spent a month as an artist-in-residence in cultural centre MoKS (Mooste KülalisStuudio) in Estonia. I created a series of papier mâché plaques and exhibited them all around the Mooste village (on gates, walls, posts, benches, trees and even garbage bin). I called them Monuments. I wanted to see for how long the plaques will be around before someone take them. Most of them disappeared the very next day.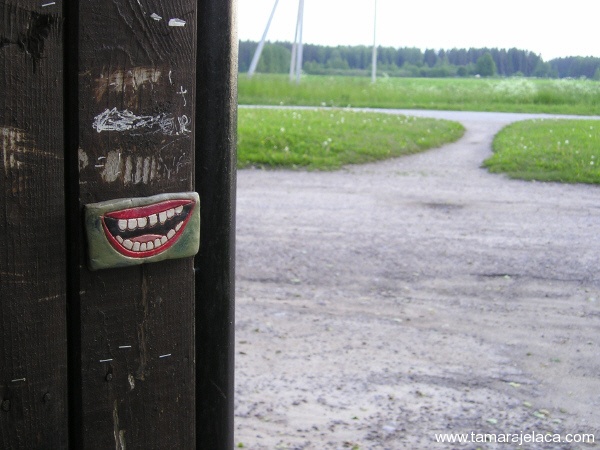 The Monument at bus stop in Mooste village
I took a part in the Fab Fridge Street Art in Bath with three magnetic artworks. I hope they found a good home!
Here they are on my fridge!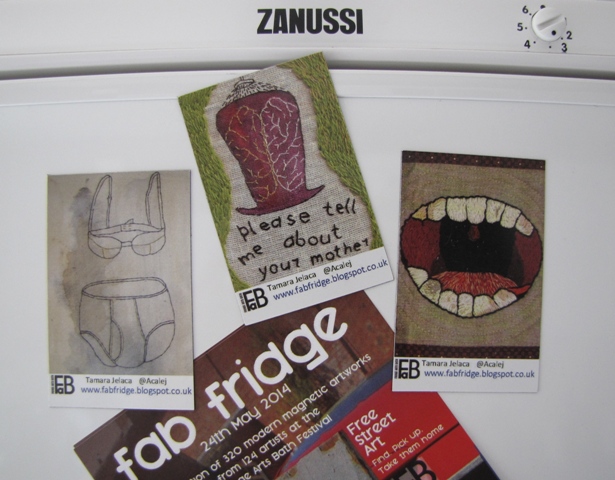 *, ** text from Fringe Arts Bath arts newspaper