Make — drop off — show — share!
I am contributing two works to the Papergirl Belfast 2014. I am delighted with the whole idea of creating and sharing the art without any boundaries. Both of my works are embroidered on the calico with transfer print applications. "Paper doll" and "Nutcracker" are fundamentally opposed to each other but inevitably connected worlds. In the real world, they are like chalk and cheese, but still can't live alone. They need each other.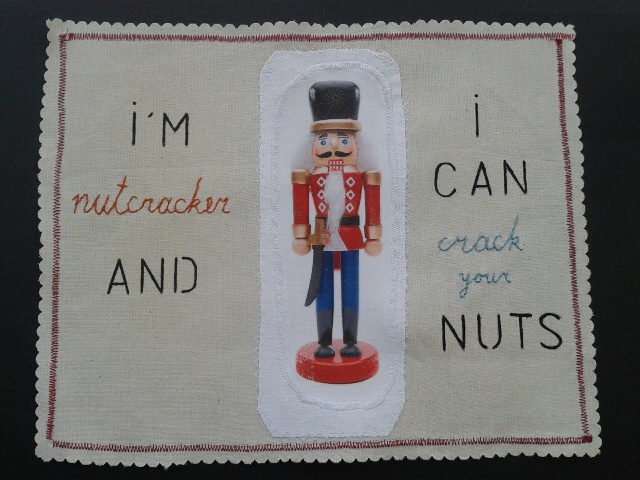 "Nutcracker"
Papergirl is a non-commercial, guerrilla initiative that brings art to the streets in an alternative and dynamic way by distributing unique rolls of artwork freely and at random to lucky strangers via bicycle. Drawings, paintings, photographs, illustrations, prints, textiles, stickers, T-shirts, poems, prose and zines – basically anything that can be rolled up – will be collected and showcased in an anti-curated exhibition before being shared with the local community.
"Paper Doll"
The Papergirl project was founded in Berlin by Aisha Ronniger in the summer of 2006 in reaction to tightening German graffiti laws. Since then, its participatory, non-commercial and DIY spirit has seen it become an international creative movement, and today Papergirl takes place in over forty cities worldwide.
Papergirl Belfast took place for the first time in 2013 and was met with a magnificent response from artists and writers from all over the world – including Mexico, the US and Germany – as well as support from a number of local established artists who very generously donated pieces of their work. The exhibition ran for a week at Belfast's PS2 gallery before the art was taken down, packaged into rolls and distributed by bicycle in Botanic Gardens on a beautiful summer day.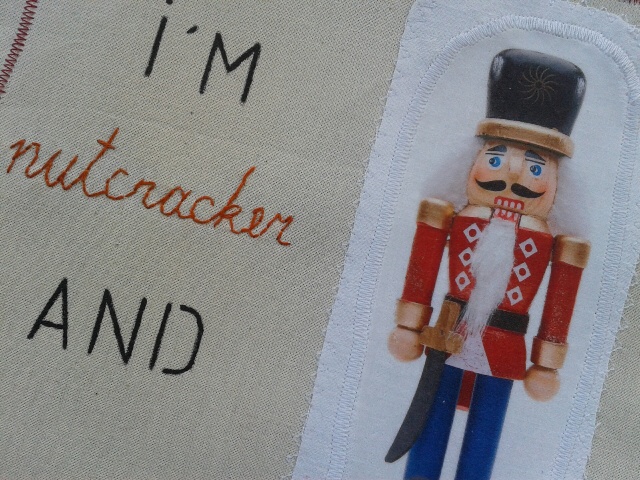 "Nutcracker", detail
Papergirl Belfast 2014 exhibition will be held from 27 June to 5 Jul at PS2 (Paragon Studios Project Space), 18 Donegall Street, Belfast, UK