One of my earlier embroideries. In that time I was obsessed with a mouth, use them as an inspiration very often.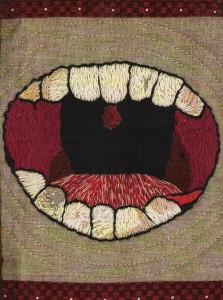 Here is the woven and embroidered tapestry made in Atelje 61 (Novi sad, Serbia) atelier for tapestry making. Actually, finished tapestry has 6 pieces.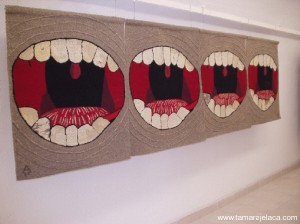 Also I made a couple of papier mache 'mouth tags' that I stick on different places in one Estonian village, eg. bench, bus stop, garbage bin… Most of them disappeared the very next day.