Here is the selection of my art embroideries that are made mostly in techniques of stitching, with a little help of acyilic paint, natural dyes (such as tea, coffee or different vegetables) and textile paint.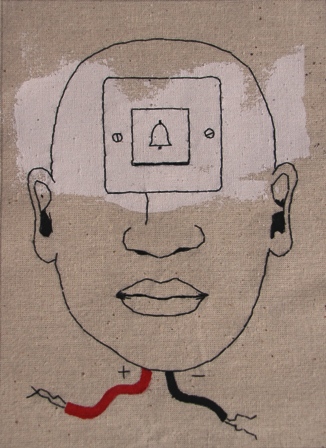 Ring if you dare (sold)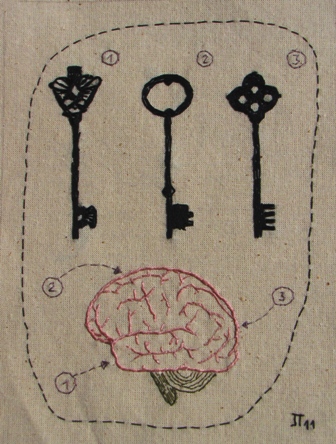 Mystery Solved (sold)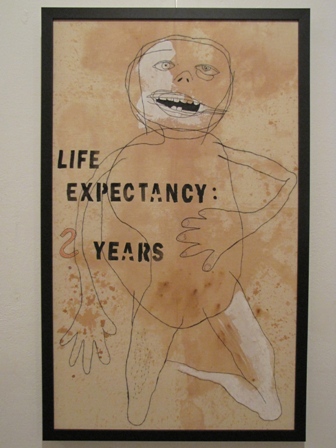 Life expectancy ? years
My expression is quite simple and direct. I like to see the embroidered lines flow over the fabric clearly and strongly and I like to deliver my message to everyone to understand. However, I don't attempt to dictate the meaning of the work and the message can be understood in different ways, depending of the viewer.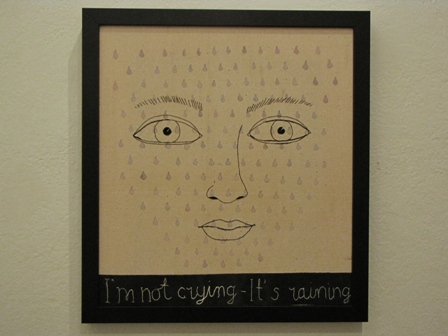 I'm not crying – it's raining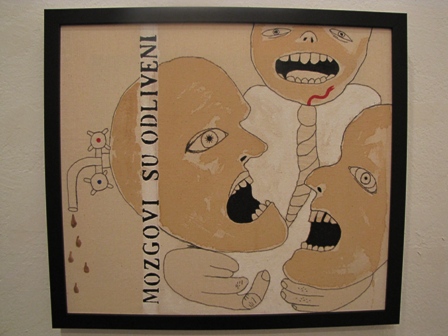 Brains are drained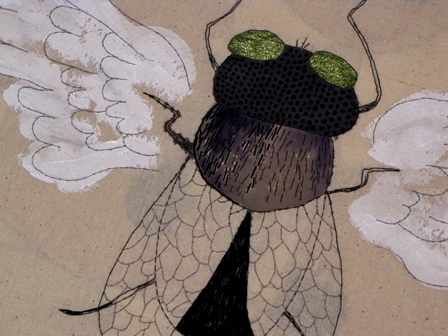 Holy Fly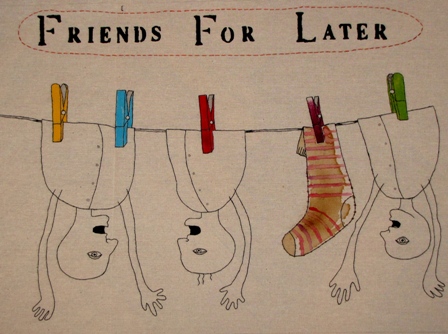 Friends for later
For more info about my work please visit https://www.tamarajelaca.com/embroidery/