For "Majdan Art 2014", 5. International Exhibition of Miniature Art that will be held at few venues in Serbia this autumn, I have made two mixed media works. The title is "The Fine Art – Revisited I" and "The Fine Art – Revisited II".
I have chosen two 19th century female portraits (Anton Einsle's "Portrait of a lady with a hat", left, and Edouard Louis Dubufe's "Portrait of Madame F.", right) that are finest examples of portrait art that aimed to show the best of the model – beauty, status and social rank. I have decided to erase their facial features and add a few contemporary touches.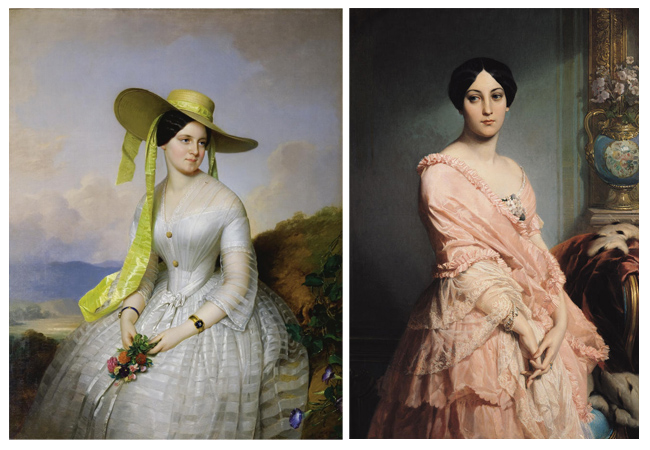 The idea was to put a historical scene, once contemporary and representable, on a challenge to see if classical theme change its meaning when put in a slightly different context. Does adding modern features such as electrical socket on the wall or oil drill in background landscape, as well as removing a facial expression (and, consequently, a beauty and age), could bring another feel to the classical painting? If yes, is that for better or worse? If no, does it mean that the classical ideals are eternal?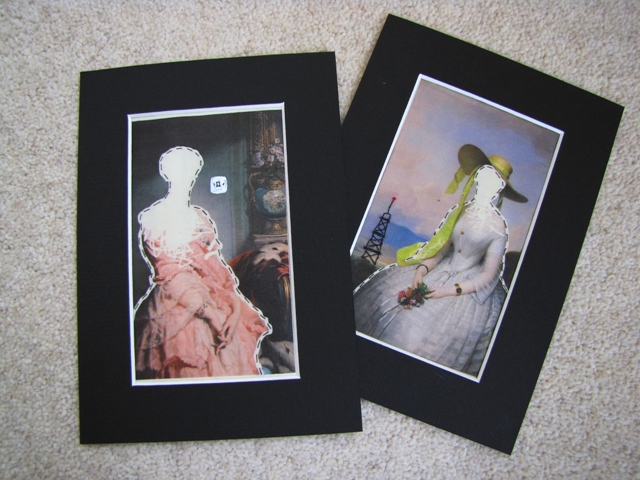 Well, put all philosophical prattle aside, these works are meant to be a funny way to give a new look to great paintings of the 18th century.
Both works are transfer prints on textile with interventions in embroidery.
The exhibition dates and details:
This year "Majdan Art" will show works of 296 artists from 32 countries.
Majdanpek, Serbia/ 13th – 23rd September 2014
Petrovac na Mlavi, Serbia/ 29th September – 11th October 2014
Belgrade, Serbia/ 18th – 31st October 2014