Dwell is a latest project by CollectConnect, a creative group from London. The idea was to built a net of any type of dwell, make a model and install it in the real world. The dwell in this case may be absolutely anything that you connects with the idea of dwelling – house to live in, lonely house, busy house, plant house, house in your head, the hole, flying house, house on the fire…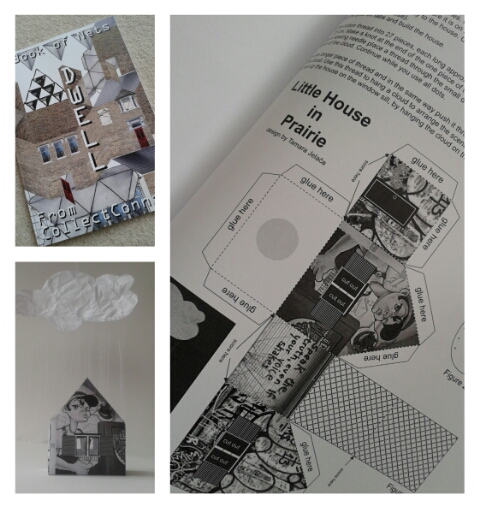 I have made an old, derelict house, that stands (in my imagination) in a lonely spot that even sun don't like too much. There is a big cloud above and the rain is pouring down. I named it 'Little house in prairie', quite appropriate but it is missing the warm touch of Ingalls family.
30 artists are gathered their nets and they are all built and exhibited on the streets of London. Each artist created a page with a net and instructions and 'Dwell, A Book of Nets' was published in February 2015 by Sampson Low Ltd.  Each black and white page is easy to photocopy and ready for all ages to build themselves. The Nets are graded with completion times and building tips. A magical book about 2D plans with the potential to become 3D dwellings that can be adapted and coloured by the reader.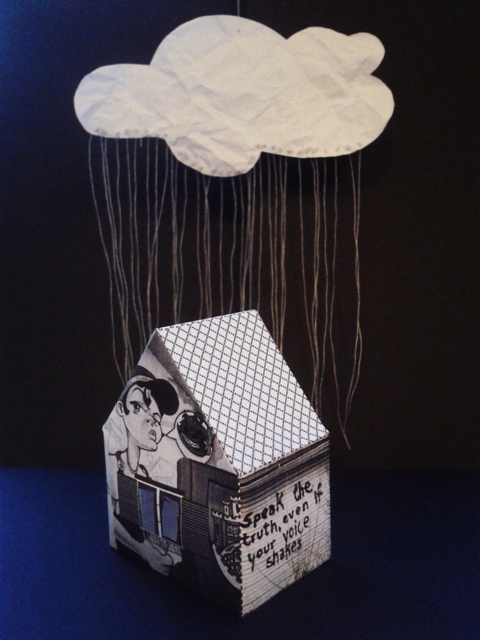 http://collectconnect.blogspot.co.uk/2015/03/tamar-jelaca-little-house-in-prairie.html
Dwell: A Book of Nets
Paperback: 64 pages
Publisher: Sampson Low Ltd (28 Jan. 2015)
ISBN-10: 1910578002
ISBN-13: 978-1910578001
Product Dimensions: 21 x 0.5 x 29.7 cm